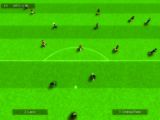 This game normally costs money, but you can download and keep it free forever today by clicking this link:
Game Giveaway of the Day - Football Live
:
Here's how they describe it: "Football Live is a football/soccer game inspired by classic football games, trying to keep their ideals intact. Easy to pick up and play, hard to master.
Key features:
Fully 3D engine with different cameras for you to chose.
Fast paced gameplay, with adjustable game speed.
Realistic ball physics.
Score spectacular goals by mastering the aftertouch system.
Unique career mode where your performance do matter, almost as much as results.
Many tournaments, including the world cup.
Many teams, including both clubs and nations.
Team and player editor included.
And much more."
'via Blog this'